We are committed at RK3 Designs to give you the ULTIMATE learning experience and the MOST "hands-on" training workshops in the industry today! We don't just make you watch! We realize you are spending your hard-earned money to come learn from us and we take that VERY seriously! It is our mission to make sure you are 100% satisfied BEFORE you leave our class. Once you've attended a class, you will be a part of our RK3 Designs family. Our classes are held in Seguin, TX. about 45 minutes East of San Antonio. The studio is on our ranch where you'll be surrounded by fresh air and a country atmosphere.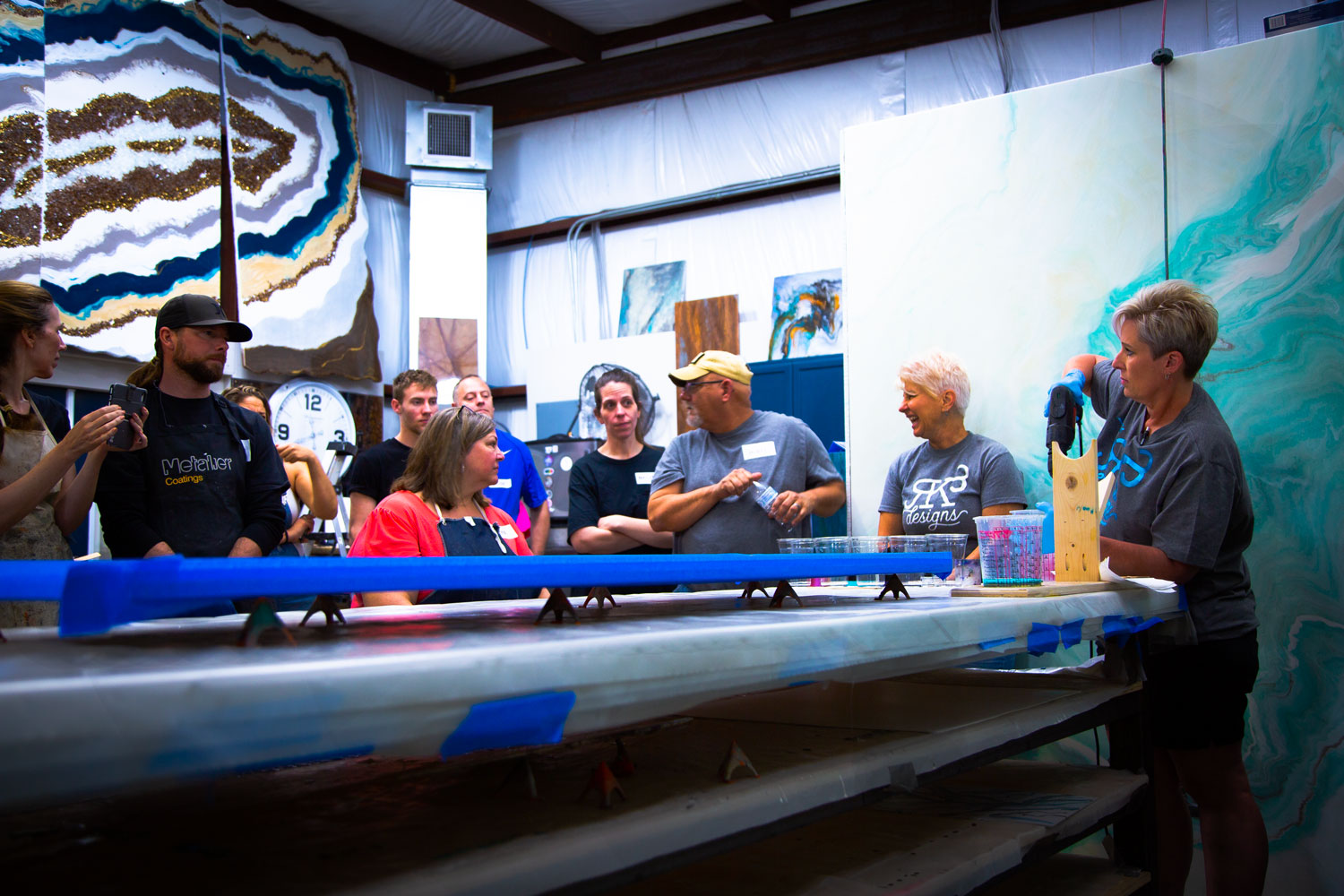 ***NOTE:  all classes are NON REFUNDABLE and classes CAN ONLY be rescheduled if 14 days prior to class.***
What Do Our Students Have To Say?
Pro Class, Epoxy 101
The class Rhonda gives is absolutely incredible. It is very informative and be prepared to get your hands dirty. We had an added bonus of having Kenny, Rhonda's husband, giving the students lots of help, inside information and some good laughs. If you're interested in learning about how to work with epoxy to remodel or work with as an artist. Take her Epoxy 101 and Advance classes."
Pro Class, Epoxy 101
My husband and I took the Pro Epoxy Class. We loved it!!! Rhonda, her husband and staff was absolutely a delight and no questions went unanswered. From the pro tips they shared and to hands on coaching – they truly let each person take control on their designs. Worth every penny!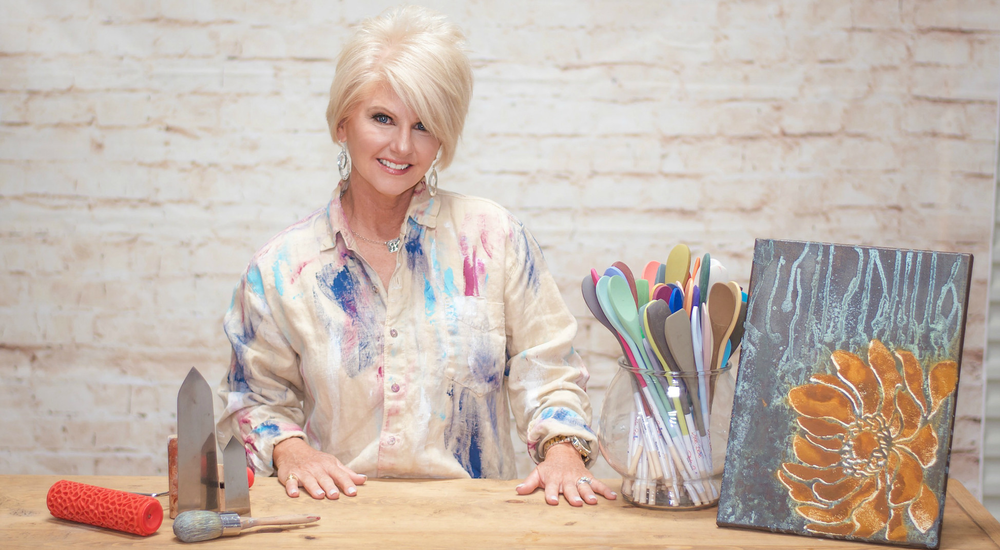 Founder and Primary Instructor

RK3 Designs started as a way for Rhonda to showcase her creativity, but has blossomed into a way to help others find theirs. Her obsession with painting led her to start refinishing furniture and kitchen cabinets. She found customers wanted a nicer option than laminate but more affordable and customizable than natural stone, which lead her to countertop epoxy! Since then, she's helped thousands of students, from across the country (and even Canada eh?).